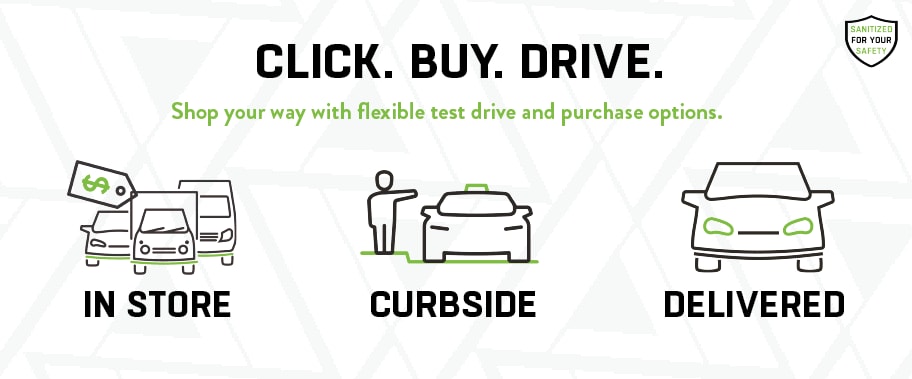 At Mike Albert Sales & Service, we are proud of our selection of pre-owned cars, trucks, vans and SUVs. We're a pre-owned dealership you can trust that carries names you recognize. We run a complete history test on every car on our lot so you know exactly what you're buying. When you buy pre-owned, you save money. When you buy pre-owned from Mike Albert Sales & Service, you save money and get the best quality possible. Browse our inventory now and give us a call at (513) 563-2400 to set up a test drive!
Best Pre-Owned Cars in Cincinnati
Whether you're in the market for a two-door or four-door vehicle, or maybe even a hatchback style, you can't go wrong with a pre-owned car. A car is ideal for making long commutes comfortable and cost-effective. We have cars as new as 2018 models available for purchase at amazing prices you can't get anywhere else. Carrying names like Chevy, Nissan, Toyota, Cadillac, Ford, Hyundai and more, our lot is versatile and high-quality. Cars and sedans make excellent family travel cars with ample leg room and a surprising amount of cargo space. See what our lot has to offer you in your search for the perfect car!
Our Variety of Used Trucks
A pickup truck is arguably the most dynamic vehicle on the market today. At Mike Albert Sales & Service, we have an abundance of sturdy used trucks for you to choose from. We've got all the heavy-hitters: Chevy, RAM, Ford and more! If you've ever wanted to be the owner of a Silverado, and RAM 1500, an F-150 or any other top-name pickup truck, you can find it here for the best price. What would you use your truck for? Whether the answer is towing, work site visits, off-road on the trails, a trip with the family or something totally different, a pre-owned truck gets the job done. Don't be scared of a truck that already has some (figurative) mud on the tires. That just means it knows the meaning of hard work. Remember that all of our used vehicles come with a history report, so you'll know exactly what your new-to-you truck has been through before landing in your driveway.
A Used SUV or Van You Can Count On
If you're looking to size up, an SUV or minivan is the vehicle choice for you. Maybe your family is expanding, or you need some extra room for furry friends to join in your adventures. Maybe you need extra cargo space, or maybe a big vehicle is just fits your lifestyle best. Regardless of the reason, we know we have the perfect used SUV or minivans waiting for you on our lot. From Suburbans to Explorers and Journeys to Odysseys, we have the next big vehicle you're looking for. We've even got some great work vans for extra cargo and materials! No matter your SUV or van needs, Mike Albert Sales & Service has you covered.
Visit Mike Albert Sales & Service to Find Your Perfect Pre-Owned Vehicle!
There's only one place in and around Cincinnati for your used vehicle needs: Mike Albert Sales & Service! With our extensive lot of versatile vehicles combined with our promise of a detailed history with every purchase, you'll never doubt the quality you receive from us. Come test drive today to see for yourself!
Although every reasonable effort has been made to ensure the accuracy of the information contained on this website, absolute accuracy cannot be guaranteed.