You'll always be in the know at Mike Albert
Buying a
used car
can be scary, but not if you know all the facts. At
Mike Albert Sales & Service
of Cincinnati, Ohio facts are what you get. Unlike conventional dealers, most of our pre-owned cars were originally our new cars. We leased them to corporate fleet clients who returned them at lease-end. Most of these vehicles are in mint condition since they had only one previous owner, were used for business purposes, were typically driven more on the highway than in stop-and-go traffic, and are free of damage from kids, pets, smokers and towing. We provide you with top to bottom information about the vehicle you want, plus your financing options and trade-in value (if applicable) all upfront - most of which you can get online before you even visit our location.
Plus, at no cost to you, we run a history report on every pre-owned vehicle, which include:
•    Accidents
•    Mileage records
•    Recalls
•    Service records
•    Structural, flood and hail damage
Know you're getting the best price on Cincinnati used cars
At Mike Albert Sales & Service dealership in Cincinnati Ohio, most of our inventory comes from our fleet clients, we're able to offer you no-haggle, rock-bottom prices on vehicles that are in tip-top shape. As a result, our inventory rotates very quickly, so reserve your favorite pre-owned vehicle today before it's gone.

If you're in need of financing, our experienced team is committed to helping you leave in a vehicle you love regardless of your credit score. They'll find the right lender options, financing plans and rates that work best for your situation and make sure you get a fair price for your trade-in if you have one. Fill out our online finance application  and someone from our finance team will contact you shortly.

Design the best work truck for your job
If you have trucks or vans you use for work, the better equipped they are, the more valuable they are on the job. Our team of equipment installation techs are experts at upfitting trucks or vans in just the right way - according to your specific work needs - to help you get the job done faster and more efficiently and safely. 
No matter what industry you're in, from grounds management to food and beverage, we can provide the equipment you need. Our broad network of suppliers means your options are endless. For a quicker turn around, we keep the most popular equipment in stock.
Plus, we go the extra mile to make sure your customer experience surpasses any in the industry. You can count on us for competitive pricing, accurate estimates, timeliness, consistent communications, ongoing quality checks, certified service center - and no surprises along the way.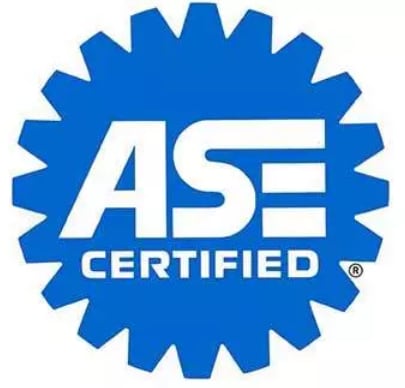 Unique Inventory Options for Your Cincinnati Commercial Needs
Many of our local Fairfield, OH area shoppers aren't aware that we offer a wide variety of vehicles for different needs and coming from different previous ownership conditions. For example, we have what you would expect, with models such as work trucks, commercial vehicles, and cargo vans. Many of these vehicles are ones that are perfect for corporate leasing. That's right-if your business has been searching for a lineup that offers business fleet vehicles available for leasing situations, you've come to the right place. You could score a Toyota, Nissan, Ford, Ram, GMC, or Chevy model lease that brings your fleet what it needs without the long-term commitment.
Explore our Off-Lease Inventory
We are also home to several "off-lease" vehicles that make for competitively priced options that our local businesses love to take advantage of in the Harrison, OH, and Hamilton regions. What is an off-lease vehicle? These are models that have been previously used in a corporate leasing situation. After the lease ends, they are returned to us, where they're available for leasing again or for sale if you're looking to make a longer-term investment. Many of these models are popular work trucks and other used cars that may be a great fit for your business around Mason. 
Shop Our Most Popular Brands near Lebanon
We're home to a wide range of makes and models to ensure you can find a vehicle that fits in with your lifestyle, business's needs, or wish list perfectly. For example, we have many models from brands like Chevy, Dodge, Ford, Honda, Jeep, Toyota, Volvo, Nissan, Subaru, and more. You could score a powerful Nissan Rogue, a stylish Toyota 4Runner, a luxurious Volvo S40, or a work-focused Ford F-250. No matter what it is you're looking for, our robust selection of cars, trucks, commercial vans, passenger vans, and SUVs is here to offer you just what you need.
Save on Services
At
Mike Albert Service
, you can expect to save an average of 20% on any service. Our expert service team is ready to help you with any light maintenance you may need. From tire rotations to oil changes, our team has got you covered. Contact our Service team today to book your car maintenance. 
Get in Touch
Contact Our Sales Department

:

(513) 563-2400
Monday

9:00 am - 7:00 pm

Tuesday

9:00 am - 7:00 pm

Wednesday

9:00 am - 7:00 pm

Thursday

9:00 am - 7:00 pm

Friday

9:00 am - 6:00 pm

Saturday

9:00 am - 4:00 pm

Sunday

Closed